Moholy-Nagy
Laszlo Moholy-Nagy taught at Bauhaus and was a major factor in steering Bauhaus into industrial and commercial design work which fit in nicely with this part of their original manifesto:
Let us therefore create a new guild of craftsmen without the class-distinctions that raise an arrogant barrier between craftsmen and artists!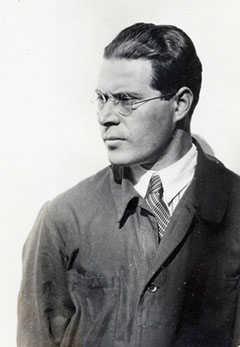 Moholy-Nagy worked in many mediums, but was particularly excited about potential of the modern world of photography and film.
He was comissioned to build some sort of kinetic sculpture / light play artwork for the 1936 H. G. Wells film adaption Things to Come, but only a tiny fragment actually made it into the movie. The last 20 seconds of this clip is definitely his. I think some of the other abstract bits might be as well, but I'm not sure.
These are some of the sculptures he built for the project: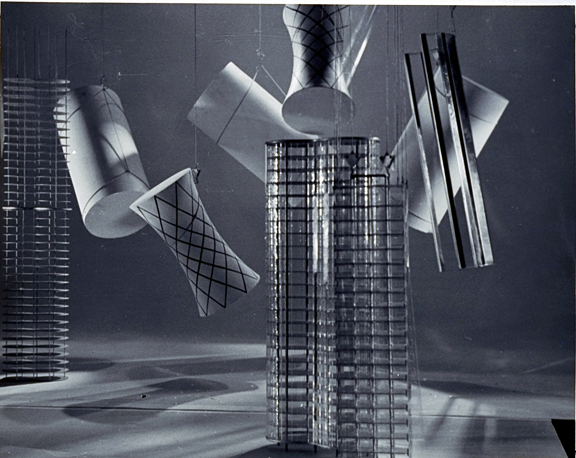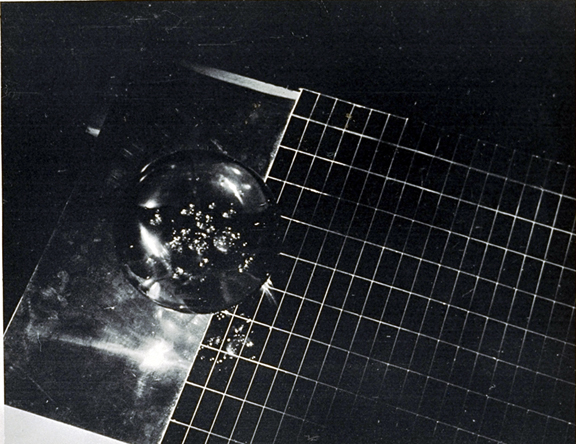 Things to Come can be downloaded from archive.org