1984
In 1954 the BBC produced a live television broadcast of George Orwell's Nineteen Eighty-Four. It was performed twice, and the second performance recorded.
This is the entire performance:
Or download from archive.org
One obscure point - in one of the interrogation scenes, we see a wire recorder: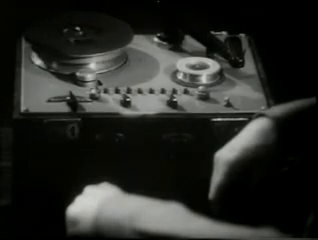 The wire recorder was a popular technology for dictation machines in the 20s - 50s, before magnetic tape. It's the same thing as a reel-to-reel tape recorder, except with a thin steel wire holding the magentic charge, instead of a ferrous coating on a piece of tape.