Stone
The 1974 Australian film Stone is possibly the greatest biker film ever made.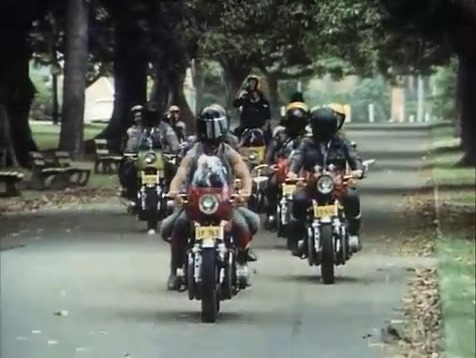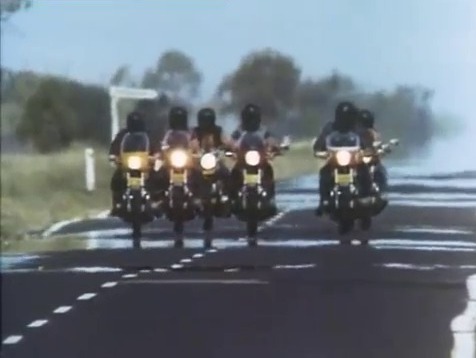 Hugh Keays-Byrne stars as Toad, five years before he played Toecutter in Mad Max: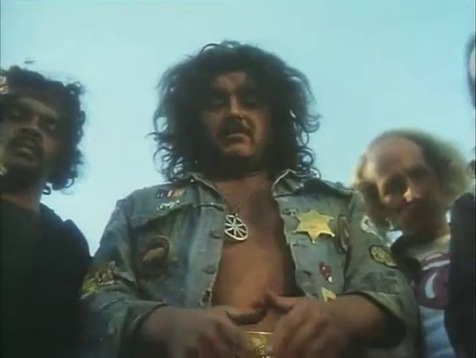 (Vincent Gil, who played Mad Max's Nightrider, also appears.)
How seriously Stone takes bikes is apparent in the opening credits, which details the various steps of starting up a motorcycle: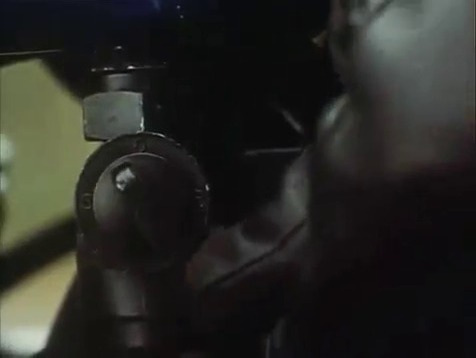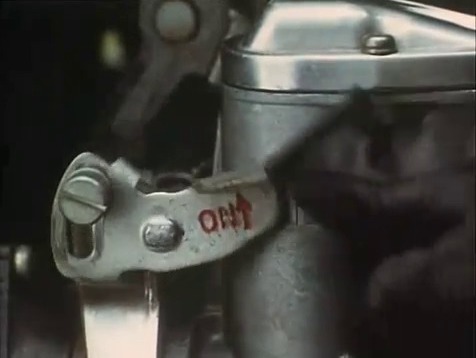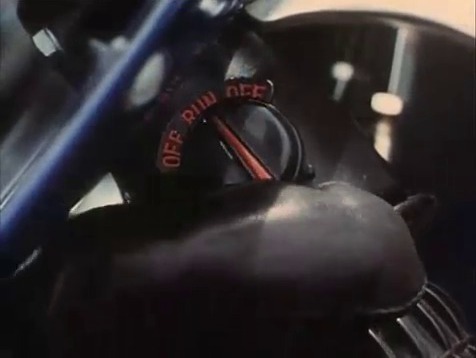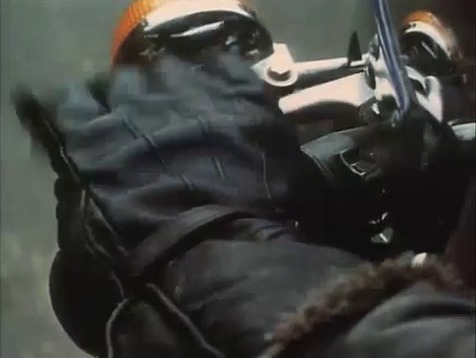 There is a nice race scene through narrow, hilly streets: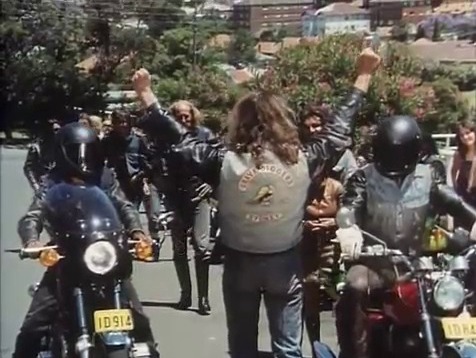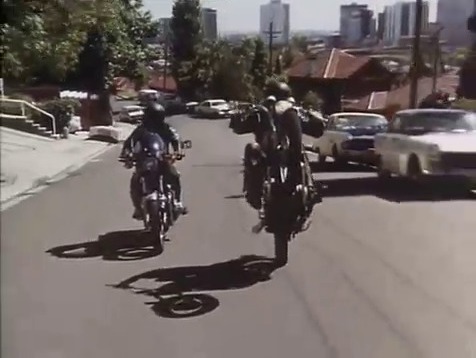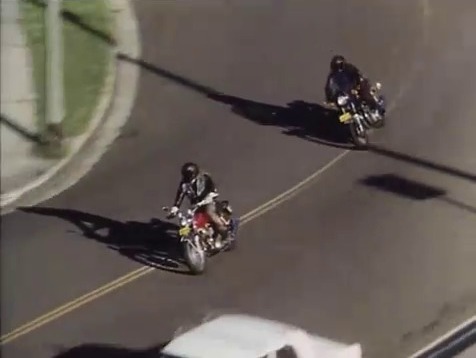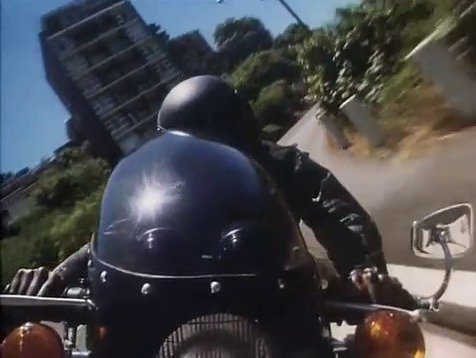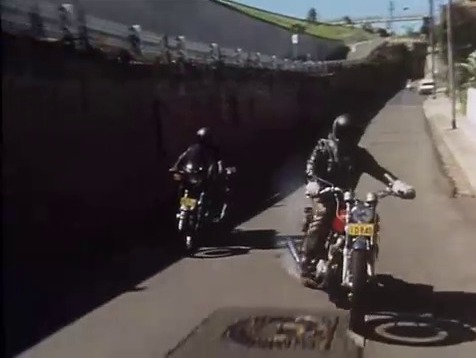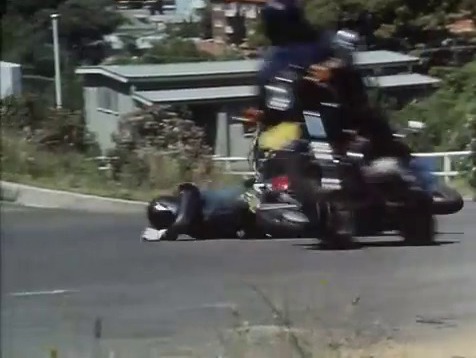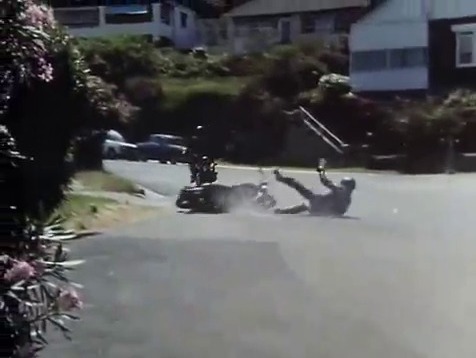 The funeral procession scene featured 400 bikers: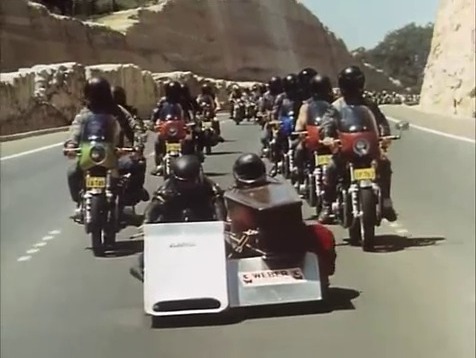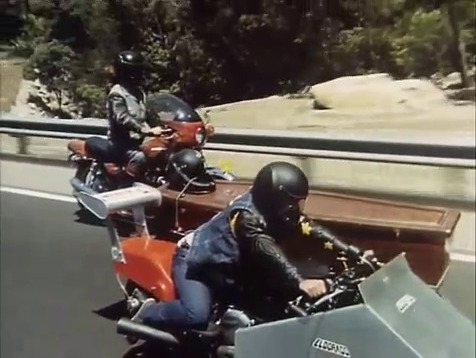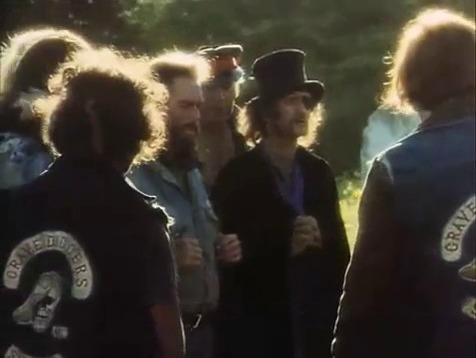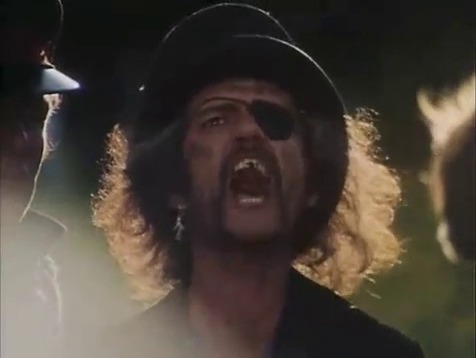 The standard rumble between gangs has an extra element of realism, as the opposing bike gang was portrayed by a real gang.