Honeywell 316
The Honeywell 316 was a 16-bit minicomputer from the late 60s, popular for embedded control. Famous for a few things: the basis for the orginal IMP of the very earliest incarnation of the internet (actually a slightly different model: the 516), an important platform for early forth development (see the NRAO 1971 section), and the controller-of-choice for radio telescopes in the 70s.
The 316 I used for these photos is part of the collection at the RCS.
The front panel:
The guts - the large boards at the upper right are the CPU, the smaller boards to the left are IO, and the boards at the bottom are the core memory & core drivers.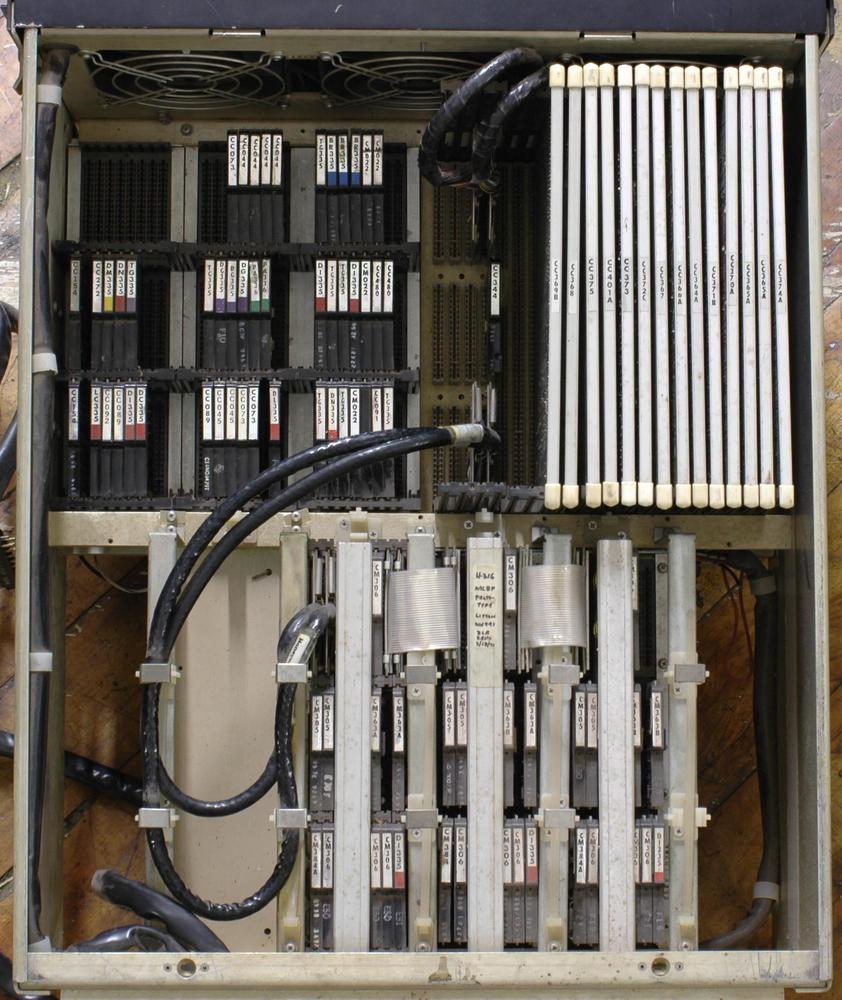 One of the boards that makes up the CPU: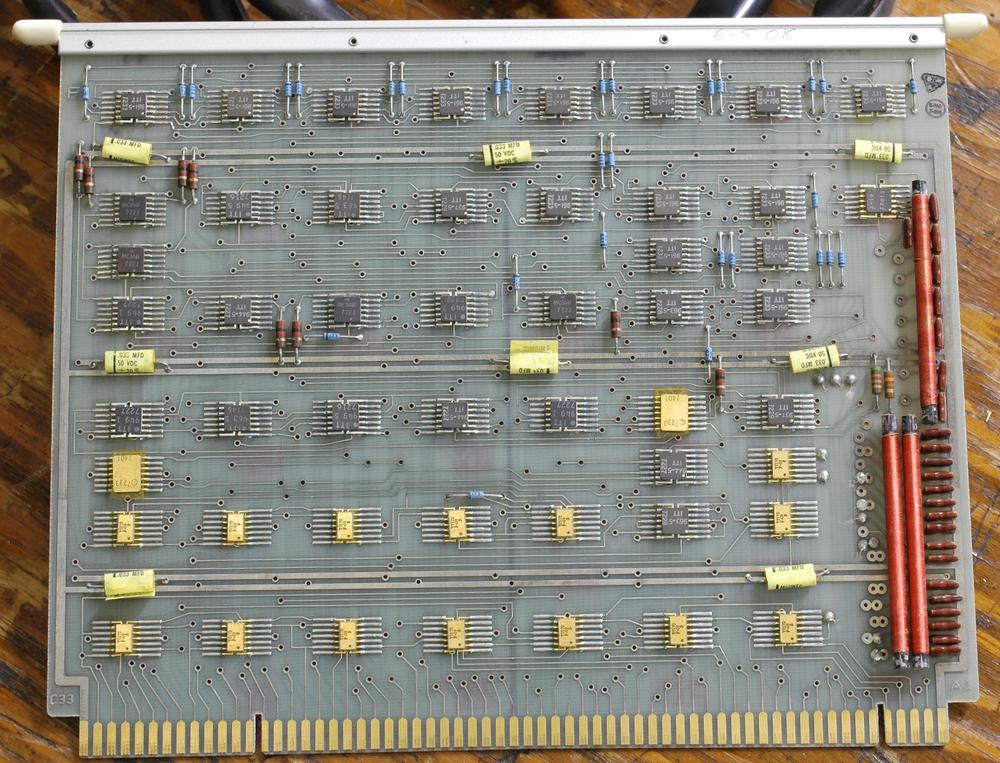 The core memory boards fold up into this module: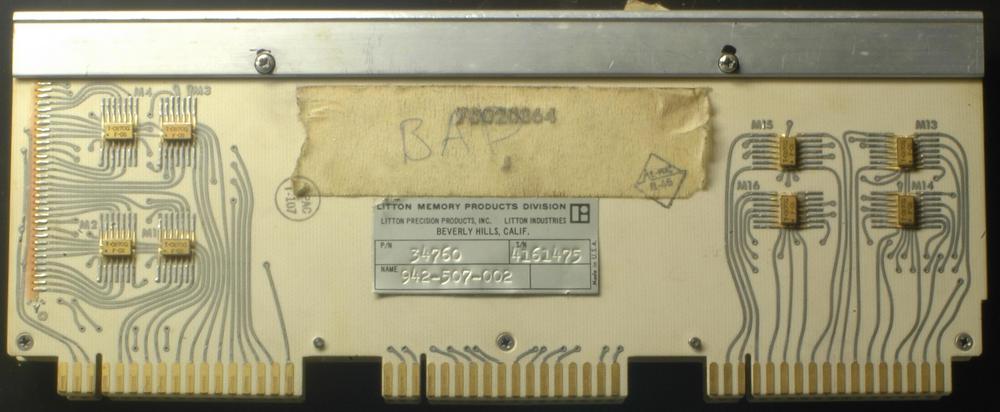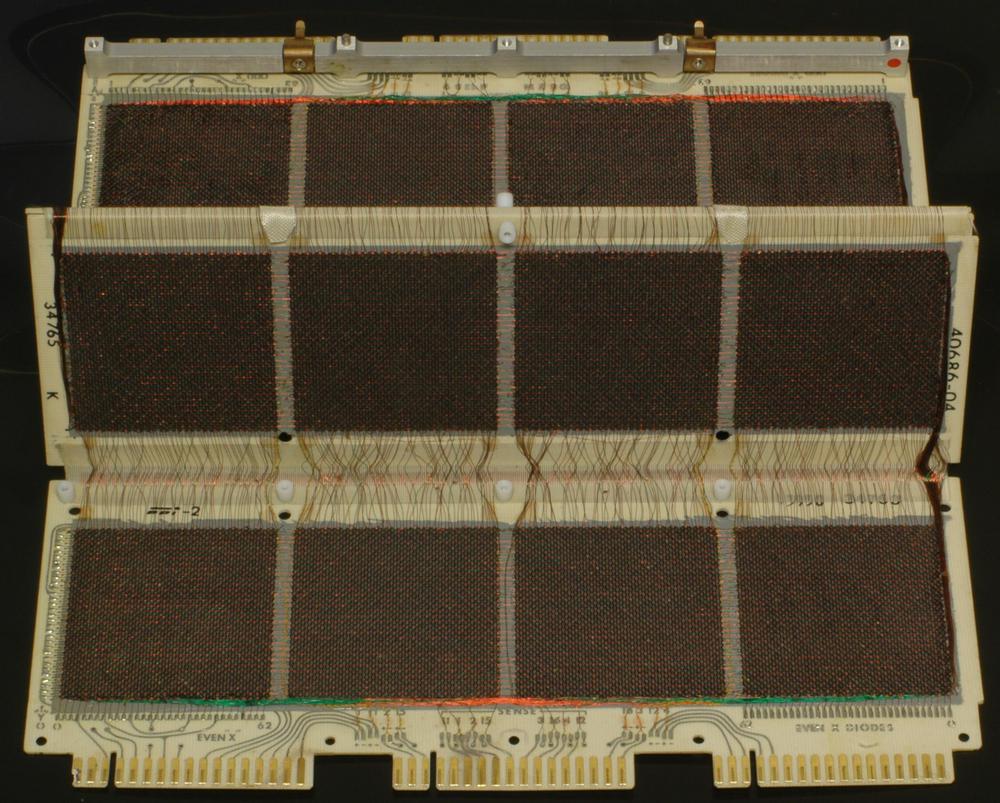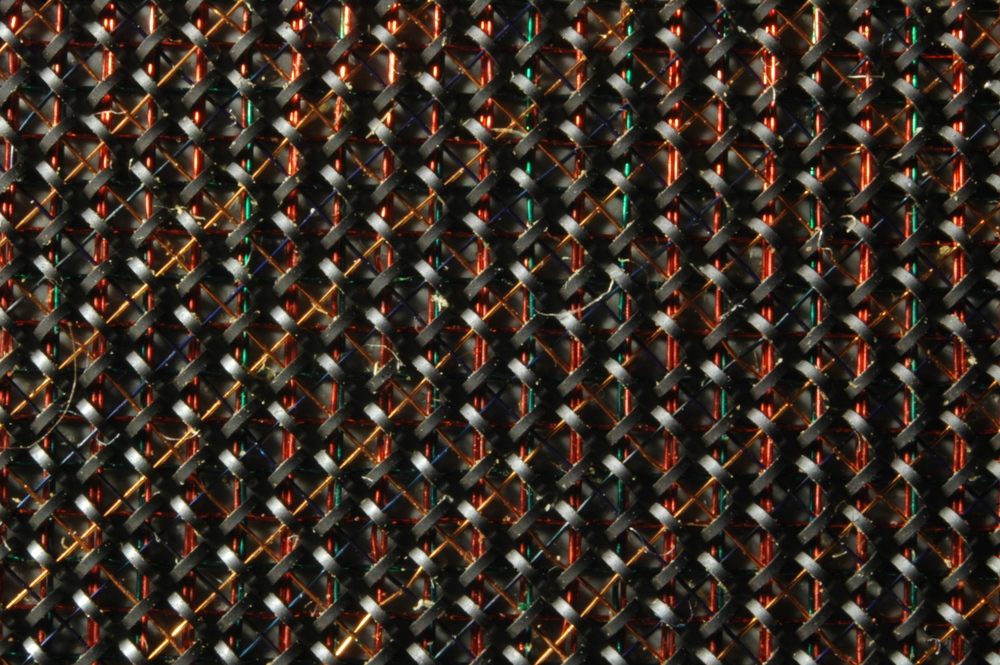 Some of the little boards used for the IO interfaces: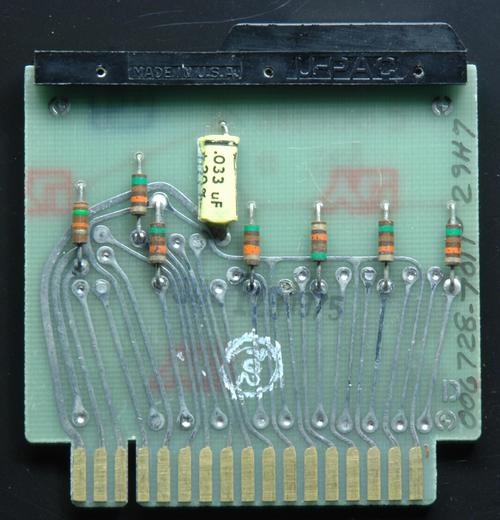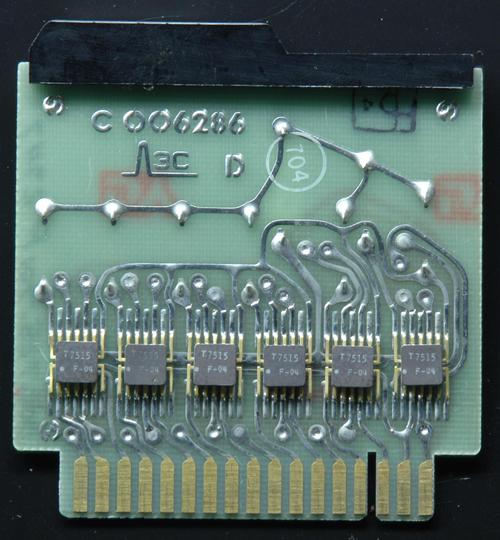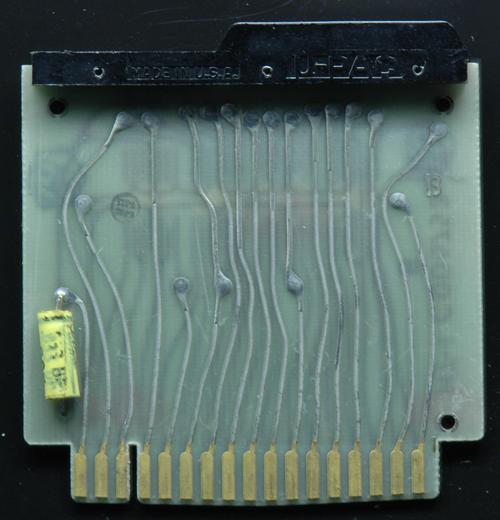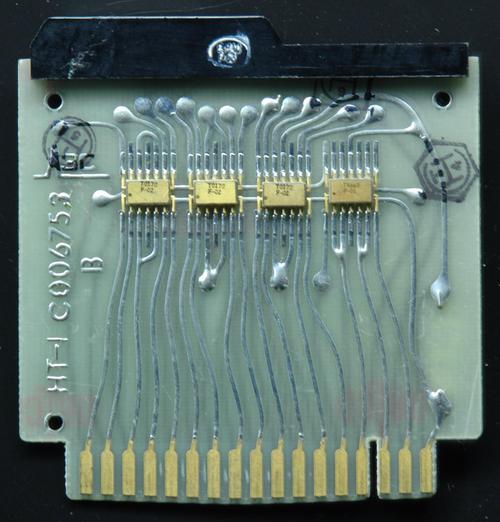 Wirewrapped backplane: