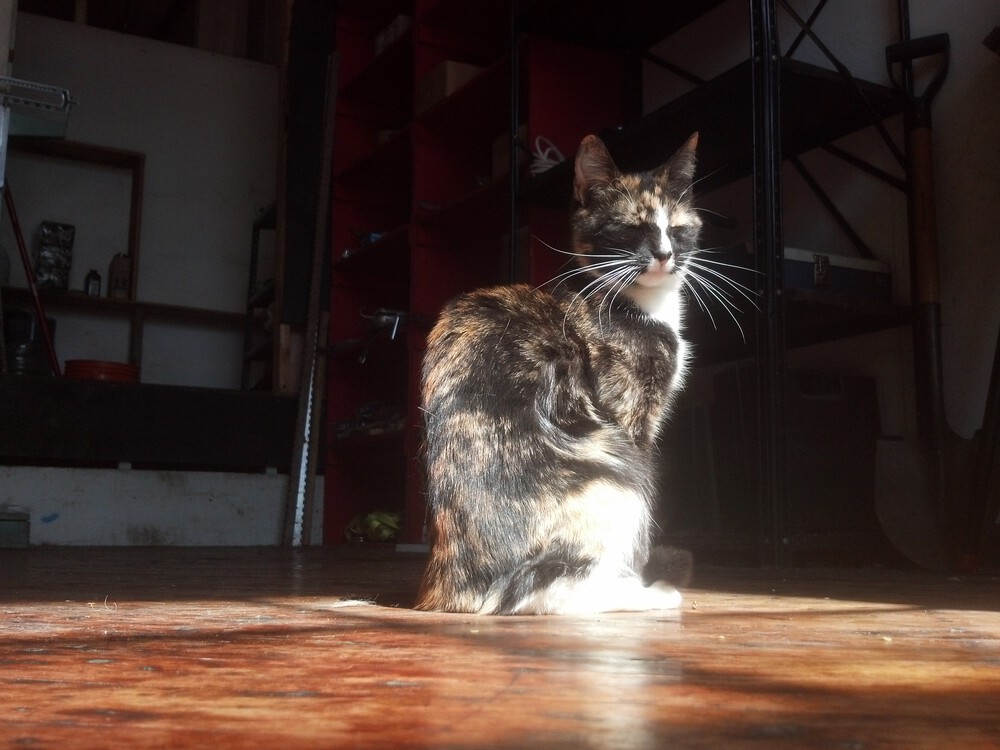 Salome possesses the straightest whisker in catdom. In all the world, there is no whisker more widely discussed, celebrated, and revered.
Every year Ocelot surveyors come from around the globe to measure the straightness to yet another digit of precision.
Lynx topologists debate the whisker as it applies to the hairy ball theorem. It should not be combable, yet there is nothing more perfectly combed than a single straight whisker.
Manx biologists fear the "Angularity Catastrophe" that would result if this mutation became dominant and all cat whiskers grew in such a fashion. They write endless papers theorizing on the implications of this, each one referenced by researchers in related fields more than the last. (Metallurgy, psychology, and art history journals have all become overwhelmed with papers on the subject.)
Abyssinian theologians debate the strategies for conquest that would be required on such a perfect whisker, if it were a large sphere with a gravitational field, instead of a whisker.
None of it matters. The sun is bright, Salome is warm.